Definitely the question I get asked the most by inspiring full time RVers, is how do you make money while traveling. I have to admit, this was a subject that I spent hours, if not years, contemplating before we decided to go full time. As a matter of fact, I would say that it is the biggest thing holding people back when it comes to living a life on the road. Some of the following methods we currently use, some we used to use, and some are ideas that I have heard from other full timers on how to make money while traveling.
Start With What You Have
If appropriate, ask your employer if your current job could be done remotely. There are some jobs out there that will allow you to do this. Good examples would be sales jobs, restaurant jobs, nursing, or anything internet based. Be creative and have a plan ready when you ask your employer if this is possible. You would be surprised how many people tell me that is how they got on the road. Some had to change their role with the company, but didn't mind because it allowed them to get out there. If you approach them with a solid, well thought out plan, they just might be OK with it.
Become a Traveling Photographer
A super easy way to make money while traveling is to become a photographer. It makes sense right? If you are already driving around the country, seeing beautiful things, and probably already taking pictures anyway, why not sell them! There are a few different platforms for this, but basically how it works is you submit your pictures to a platform where several companies can see them and if they like them, they use them. It's that easy. Learn more about becoming a traveling photographer.
Do Freelancing Work with Fiverr
Do you have freelancing skills? Maybe you do good voice overs, or you can make killer websites. Fiverr might be a great place for you to sign up. Fiverr has all kinds of freelancing opportunities that can make you good money. Ranging from designing logos, to data entry fiverr has all kinds of great options that you can make money doing. To get started with fiverr, click here!
Start a Blog
Starting a blog is a great way to make money on the road. I will tell you, starting a blog is definitely NOT a quick way to get rich. It takes time, research, and lots of effort. Personally, I love blogging, but it is not for everyone. But if you have a passion for something this might be a great fit for you. Cooking, crafts, exercise are just a few examples. It's easy to blog about something you love, and once you get traffic to your blog, there are several ways to make money such as affiliate links. If this is something you are interested in, there is a ton of info out there, but I suggest starting with some basic You-Tube videos. This will give you a good idea as to what it takes to become a blogger.

Online Writing Jobs
Are you a good writer? This might be a perfect fit for you. If you have writing skills, or can develop your writing skills, there is all kinds of ways to make money writing online. There are several options with this. You can write short or long ebooks, write articles for companies websites, there are a bunch of options with this. If you are a good writer, this would be as very smart thing to look in to. Learn more about online writing jobs.
Take Your Skills on the Road
If you have a talent for making and creating things, travelling may be the time to capitalize on this. Hand-made creations are unique, and are always in demand by paying customers looking for something different than the usual high street products that are displayed repetitively in stores the world over. With Etsy and Amazon good starting places for showcasing your talents, this could be your opportunity to do what you're good at and get paid for making personalized products in the process.
Amazon
Amazon has many awesome options for making money. As I stated in the last section, if you have a talent for making or creating things, you can always sell them on Amazon. In addition, Amazon has all kinds of affiliate links and options for you to make money. You can feature Amazon products in your blog, or start an Amazon affiliate website where you sell Amazon products directly. If you can write a book, amazon is a great place to sell it. If this is something you are interested in, there is a ton of info about it. Just google it.
Test Websites
There are a bunch of companies out there that will pay you to test websites. Typically all you need is internet access, a computer with a microphone and a webcam. Testing websites can be pretty decent money as some will pay $30 or so and only take around 20 minutes. One thing about these tests is that most of the time, you are limited to how many you can do in one day per site. So, just sign up for several different companies and this could be an easy way for you to make money on the road. There are a lot of options out there, but I suggest, Userlytics and Usertesting.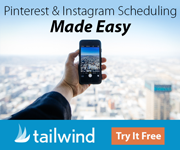 Other Options
Whatever it is, you can surely find creative ways to maximize your pay and minimize your hours of work.
Think about the ebb and flow of travel. You could pause travel and get a short-term job that needs physical presence. You will save some money and travel again.
Diversity it absolutely important in successful remote work. You want to have many options and multiple income streams. Focus on building passive income so that you can make money while traveling.
Thanks for reading! Click Here to check out our other articles!